Air Ambulance Services in Raigad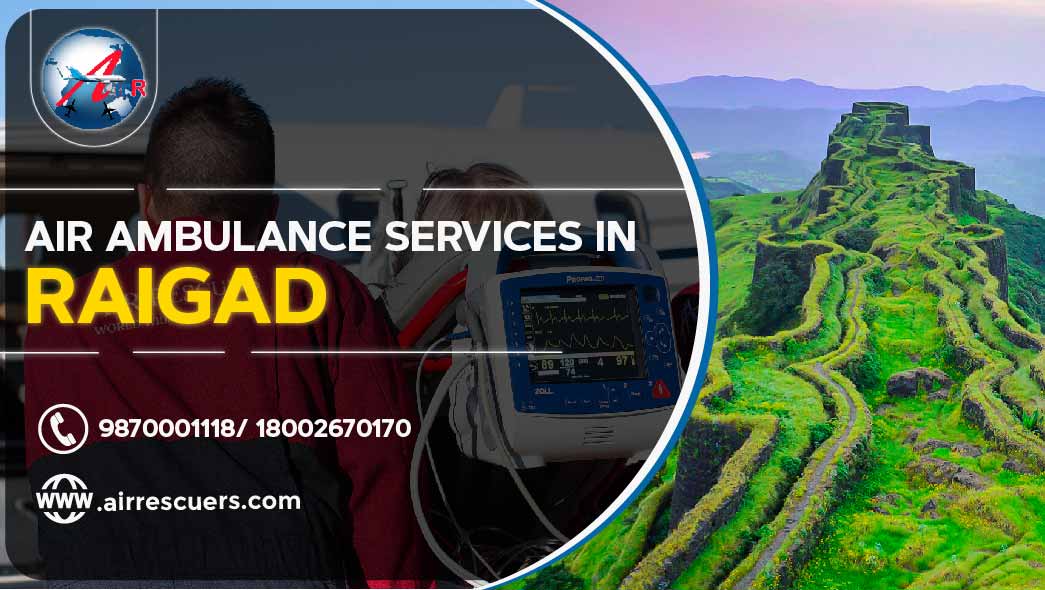 Air Ambulance Services In Raigad – Air Rescuers
Air Rescuers, the business with the quickest rate of growth, offers ambulance services to patients with all the specialized emergency and non-emergency medical gear.
For individuals who cannot get top-notch medical care, Air Rescuers offers the most dependable and affordable medical transportation services in Raigad. During the aeromedical evacuation, patients will get assistance from a team of highly qualified and skilled medical specialists. Our objective is to move patients from one location to another using air ambulance services in a safe and efficient manner.
What medical services can air ambulances offer?
Air ambulances are specialized medical transportation services in Raigad that use aircraft, usually helicopters or fixed-wing airplanes, to carry seriously ill or injured individuals to medical facilities or from one medical facility to another. These services are outfitted with medical professionals, state-of-the-art medical technology, and tools to deliver excellent care while traveling.
Your greatest option in Raigad for efficient air ambulance services is Air Rescuers. In order for patients to obtain pre-hospital care and treatment, we provide them with specialized emergency and non-emergency medical equipment.
Why is having access to air ambulance services so crucial for Raigad?
Air ambulance services are essential for Raigad to overcome its geographical challenges, provide timely medical care, provide specialist medical treatment while traveling, and effectively respond to crises and disasters. While Raigad has certain medical facilities, more complex or specialized medical requirements may necessitate the use of larger, more modern facilities in neighboring cities. Air ambulances can hasten and streamline this transfer.
Why is Air Rescuers the top choice for Raigad's air ambulance services?
Our excellent air ambulance services in Raigad have allowed us to help countless people who have suffered terrible injuries over the years. We are Raigad's fastest-growing ambulance service provider, and we can fly patients anywhere in the world. We give the patient the supplies necessary to maintain their life throughout the medical evacuation.
Immediately get in touch with us if you need the best medical transportation services. Our medical team is on call 24 hours a day, 7 days per week, to ensure that patients receive top-notch air ambulance services.
Frequently Asked Questions
Q1: Do air ambulance services operate 24/7?
A1: Air Rescuers offers 24/7 medical transportation facilities in order to offer round-the-clock emergency medical services.
Q2: How far can an air ambulance travel?
A2: The type of aircraft and its fuel capacity will determine the air ambulance's range. Air Rescuers' air ambulances can travel over a large area in less time.
Contact us for more details 24*7 we are here to help you call now:+91 9870001118