Air Ambulance Services in Bareilly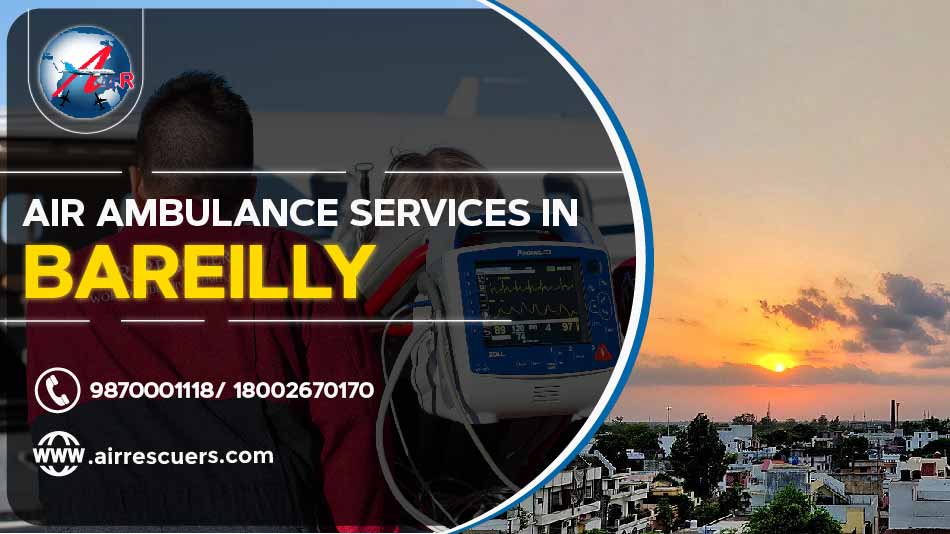 Air Ambulance Services In Bareilly – Air Rescuers
Air Rescuers, the best air ambulance service provider in India, is now providing its service in Bareilly as well. Air Rescuers are the top air ambulance service providers in India. Air Ambulance of Air Rescuers is cheap, affordable, pocket-friendly, and safe. Their service is the best. They provide both domestic and international air ambulance services at a reasonable rate. You can book ahead of time or in an emergency situation.
So if your family member has met with an accident or is in a very critical condition, just call Air Rescuers, the best air ambulance services in Bareilly. They are ready to help you.
Air rescuers are available 24/7 for their patients.
They give quick responses.
In urgent medical conditions, air rescuers provide efficient transportation.
They have highly trained medical professionals.
Their service is available domestically and internationally.
Comfortable environment.
Give the best medical care.
Budget-friendly
Accessible in difficult-to-reach places
Frequently Asked Questions
Q1: What is the cost of air ambulance service in India?
Although many air ambulance service companies attempt to give expensive services, Air Rescuers, India's leading air ambulance service provider, offers affordable services. Contact them to learn about the pricing, as it varies by area.
 Q2: Can COVID-19 or coronavirus patients be transferred using an air ambulance?
A:. No, it's not allowed by the government of India to transfer Corona patients by air ambulance.
Contact us for more details 24*7 we are here to help you call now:+91 9870001118