Air Ambulance Services in Ladakh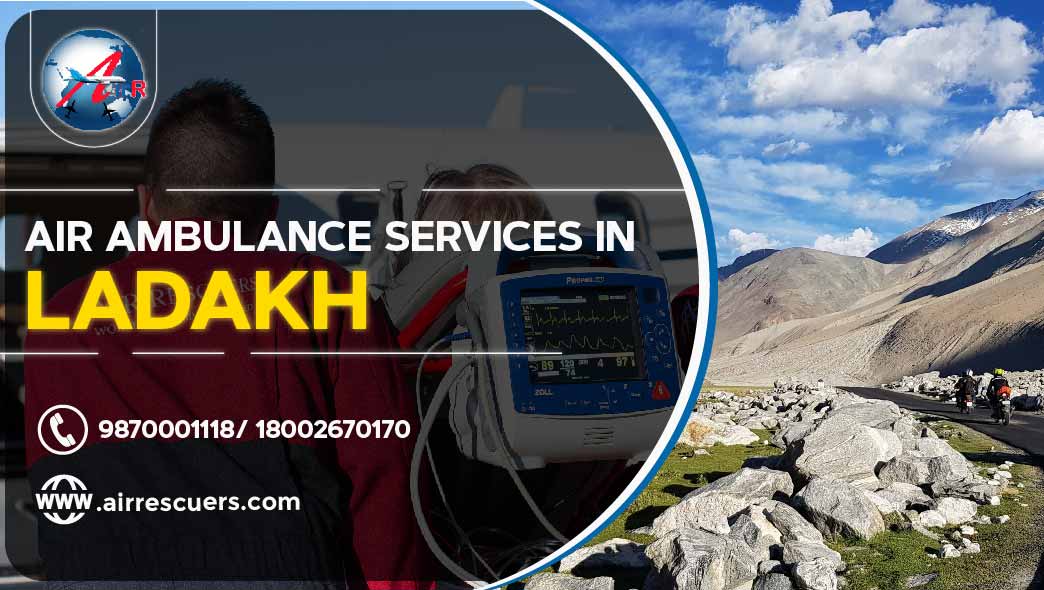 Air Ambulance Services In Ladakh – Air Rescuers
Air Rescuers provides air ambulance service in Ladakh, which is situated in Jammu and Kashmir. To obtain a better opportunity to transfer the patient to another place from Ladakh at cheaper rates, if you are searching for a reliable air ambulance service provider then you will find Air Rescuers as a pioneer destination. It is your time to get familiar with this renowned source that has been offering quality and popular air ambulance service in Ladakh. The source offers cost effective air ambulance services in Ladakh for transferring patients by air faster. With professional assistance from Air Rescuers, you will be capable of meeting your patient transferring needs in the finest way.
Rail Ambulance Services In Ladakh
Do you need taking rail ambulance service in Ladakh? Are you looking for the best destination to contact for the purpose? If so, then you can contact Air Rescuers, a dependable destination to obtain rail ambulance services in Ladakh. A great number of people have been satisfied with the facilities offered from the source. Therefore, you will feel delighted by obtaining the most cost effective professional air ambulance services in Ladakh from Air Rescuers.
The air ambulance service provider renders a well-equipped and advanced care unit where every emergency facility is available for critical patients such as specialist team, ICU specialist. Surviving patients with machines, oxygen cylinders, pacemakers, defibrillators and lifetime support.
Air Ambulance Cost is one of the most affordable and low cost air ambulance service providers with affordable price, safe transfer, reliable demand, 24/7 hour service availability. And charges everything.
We handle all details of Your Medical Escort Service via Rail. Now a days, the Rail (Train) ambulance services are becoming more popular as all classes of people can offered these services in India.Less expensive than air ambulance or long distance ground transportation. Dependent on Indian railway schedules and seat availability -requires 24 hours minimum for activation.
Air Rescuers Service via Rail is fabricated with one intention to ensure safe and cost effective rail transportation of critically ill patients to the best hospital in 'Golden hours' following an on accident or a phenomena.
Contact us for more details 24*7 we are here to help you call now:+91 9870001118